Postural Reconstruction® Physiotherapy
with Diane Patterson, PT, B.Sc.P.T. v                       Please Read Latest Update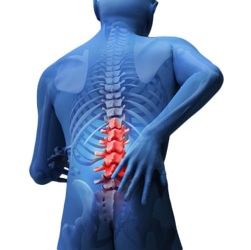 What can Postural Reconstruction® do for you?
reduce or eliminate pain
reduce inflammation
improve postural alignment
increase energy, ease of movement and body awareness
improve function in everyday activities and athletic performance
Start the road to better health – Book an appointment Today!
Common conditions encountered
neck and back pain, including sciatica
headaches and migraines
conditions such as tendonitis, epicondylitis, patellofemoral syndrome, plantar fasciitis, carpal tunnel syndrome, TMJ, fibromyalgia
spinal deformities, including scoliosis and kyphosis
rehabilitation following motor vehicle accidents and surgery
postural misalignments
What is Postural Reconstruction®?
Postural Reconstruction® is a physiotherapy approach used:
alleviate pain

improve dysfunction

reduce postural distortion (by rebalancing muscular tone)
Our muscles constantly receive signals from the brain, even when our bodies are at rest, which maintains a certain level of muscular tension or tone.
In regular daily life and as a response to traumas, abnormal messages from the brain cause certain muscle groups to become more excitable. As a consequence of this unbalanced muscle tone, abnormal mechanical constraints lead to the development of deformations of the spine and limbs.
Our physiotherapist, Diane Patterson will observe these deformations and relate them to the accumulated tensions in the body. The therapeutic work involves rebalancing muscle tone in relation to the pain and postural distortions of each individual patient.
Find out more about Postural Reconstruction® and what to expect during treatment… Click here