Lynne's Hours
---
Britannia Location - Britannia Bodywork & Wellness 
5005 Elbow Drive SW #209 Calgary, AB T2S2T6
403-243-6610
Monday/Saturday
---
Bowness Location - Gateway Wellness Centre
7930 Bowness Rd NW #48, Calgary, AB T3B 0H3
403-217-5577
Tuesday/Thursday
About Me
Interview with Lynne on W4CY Radio

Podcast: Play in new window | Download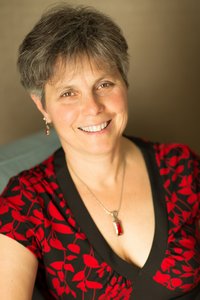 As a Specialist in Core Alignment & Emotional Wisdom Training and Neuro-linguistic coaching, Lynne brings many practices, tools and processes into her work. She facilitates the conscious body, through Massage Therapy, Reflexology, and Craniosacral Therapy. She shares practices in increasing your ability and awareness with Yogic teachings, Access Consciousness Bars™, The Art of Feminine Presence™, and Communication Mastery. Walking beside you to awaken to more of who you truly are at your core, and seeing you live the life you love.
Lynne's ability to care for our environment and hold space provides fertile soil for one to grow into greater wellbeing in all aspects of life. She's a mother of three grown young women, co-owner of Britannia Bodywork & Wellness Centre with her life partner and has been part of the Health & Wellness Industry since 1993. She'll take you from lost, hopeless and in pain to enjoying life more on your terms.
Let's work together to create a better place to live, see more smiles on faces. It's just a choice, truly. Bring that "zip" back into your step.
"Lynne is a highly effective and compassionate health coach. Her deep listening skills and questioning process during each of our coaching sessions helped me to dive deeper to discover the real purpose of my challenges in life. Lynne's compassionate voice and patient coaching process helped me to unravel the multitude of emotions that were keeping me from realizing the gifts from these life challenges. I appreciated the spiritual part of our coaching sessions as this brought me back to my life purpose with more focus and passion. I highly recommend Lynne Hilderman as a health coach and greatly value her in my life."
Monica D. Traystman, Ph.D.
President, Healthy Spirit, Inc.
San Diego, CA
"Touch the Body, Calm the Mind, Heal the Spirit..."