Naturopathic Medicine – Your Visit
Your initial visit
will include a consultation, detailed history, relevant physical exam, screening diagnostics and naturopathic assessments. Other lab work may be requested depending upon your specific presentation and concerns.
Your second visit, usually two weeks later, will include a detailed report of findings and your individualized treatment plan will be discussed. Also, any remaining portion of the relevant physical exam will be completed on this visit. Treatment plans may include dietary changes, botanical/herbal medicine, nutritional supplementation, homeopathy, lifestyle recommendations and hydrotherapy.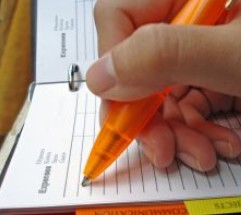 Subsequent follow-up visits are typically every 4 to 6 weeks. If you are receiving acupuncture as your primary treatment visits will be more frequent. As you start to experience greater health and wellness, an office visit every three months is recommended for general health maintenance and disease prevention. If ever an acute, non-emergency condition occurs, please call the office as naturopathic treatments may be indicated.
Upon booking your first appointment you will be sent a Health Questionnaire.
Please fill this out in as much detail as possible and bring the completed form to your first appointment.

On behalf of all the team at Britannia BodyWork and Wellness Centre, we look forward to meeting and working with you towards your health-care goals. My hope is for you to get the most of your naturopathic visits.
Sincerely,
Dr. Patricia Brand, BSc, ND
Naturopathic Doctor