Naturopathic Medicine
with DR. Patricia Brand , BSc, ND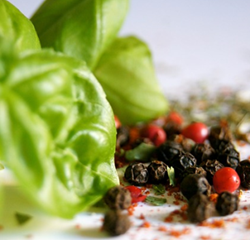 How can a Naturopathic doctor help me?
Naturopathic medicine is a natural and holistic approach to medicine. Using diet, mineral and vitamin supplements, herbs and certain lifestyle recommendations naturopathic doctors treat and prevent health disorders.

Naturopathic Medical Therapies
Botanical Medicine – use of whole plants individually and in combinations
Clinical Nutrition – diet modification and supplementation for health promotion and disease treatment
Homeopathic Medicine – minute doses of plant, animal and mineral substances for treatment and prevention of illness
Hydrotherapy – healing power of hot and cold water
Health Psychology – understand the roots of a pathology and determine any mind-body connections that may exist
Naturopathic Body Work – diverse techniques for correction of musculoskeletal and neurological conditions
Prevention and Lifestyle Modification – assessment of risk factors and programs to modify behaviour emphasizing self-responsibility.
Start the road to better health