The deep tissue shiatsu treatment is an oil free massage done fully clothed to provide freedom of movement. This allows more effective treatment in three dimensions that is not available in an unclothed massage.
The technique is a deep, rhythmic motion designed to systematically open the major muscle-energy channels of the body. Joint range of motion, stretching, and osteopathic techniques are also incorporated.
What results, is:
released muscle tension and pain
a more even posture
an improved state of well-being
a sense of lightness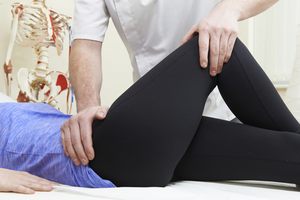 It's a great balance of effective deep work with a sense of relaxation. We are proud to be the only clinic in Canada offering this unique technique.
Bring your own loose fitting clothes. Long sweatpants/yoga pants and a t-shirt (long or short sleeve) work best.